Instagram was created by Kevin Systrom and Mike Krieger and launched in October 2010 making it four years old this month.It is an online mobile photo-sharing, video-sharing and social networking service that enables its users to take pictures and videos, apply digital filters to them, and share them accordingly. As well as photo filtering and sharing capabilities, users are also able to record and share short videos lasting for up to 15 seconds. In April 2012,Facebook bought Instagram for approximately $1 billion in cash and stock.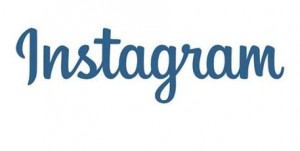 As of early 2014, there are approximately 200 million Instagram subscribers (Facebook has over 1.2 billion). In a 2013 MRBI survey it was reported that Ireland has a 15% Instagram user rate (2013 MRBI – sample size: 1000 adults aged 15+). On a worldwide basis, it is reported that over 90% of the 200 million people on Instagram are under the age of 35, which is a stand-out figure surely making it an attractive platform for many fashion, entertainment, and media brands focused on the 18 to 34-year-old age bracket.
Is Instagram Different to the Other Social Networks?
So what makes Instagram different from the other social networks that currently exist? It is almost entirely photo based and this definitely lends itself well to making products (and people) look fantastic. The Instagram layout presents your products with an editorial quality and it allows followers to browse through content in an organised, well-presented way.
In what many see as another advantage in comparison to Twitter for example, there is no limit to the number of characters you can use in your captions/comments. This allows for unique and powerful product descriptions and calls to action to be included in the Instagram text that accompanies the pretty, filtered picture.
As Instagram is mobile-focused, you can only create an account on a mobile / tablet device. You can however view or log in to an account on desktop. There is also an option to install a third party plug-in such as 'Bluestacks' that does allow you to create an account on desktop which might be of use if using the service on a commercial basis.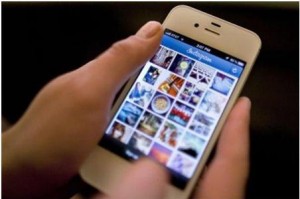 Best Practice for Instagram Marketing
Marketers have realised for a long time the power of images to motivate and engage people. The advent of the different social media platforms has further facilitated this. Instagram has emerged as an effective marketing tool because companies can quickly build brand recognition and consumer loyalty through an ongoing stream of photos that help personalise their brand and create a unique identity.
Tips for Instagram Success in Business
1. Promote your goods and services. Post creative snapshots of your company's products and services and avoid boring stock photos or non creative images. For a company that sells dresses, post filtered shots of your products in various guises – varying them from appearing on a rail for example to on models / customers and use different interesting backgrounds be they indoor or outdoor.
2. Host photo competitions. Photo competitions can be a fun, free way to attract, interact with and convert potential customers and to increase your following. Ask your Instagram followers to submit personal photos of your products (you could ask them to include your @ handle in the post so you are alerted to it but you could also incorporate an agreed hashtag for the competition. Hashtags on Instagram work exactly as they do on Twitter) and then post the best ones on your website blog or extend it through to your other social profiles. There is no official 'Retweet' or 'Repost' function on Instagram but you can use a Third Party App for this such as 'Regram'. To keep followers coming back day after day, you could launch a 'photo-of-the-day' campaign. Invite your followers to submit captions for photos you post or ask them to answer trivia questions about your pictures and products. Pick daily or weekly winners and reward them with prizes.
3. Create images that feature promotional codes. Promoting exclusive discount and coupon codes for new products and services within a single Instagram photo is a fast, low-cost way to attract fans and boost sales. Clothing retailer Topshop (@topshop) is quite adept at this method, using Twitter and Facebook to drive consumers to Instagram images that reveal "secret" discount codes and sneak peeks at new store locations. This gives an air of exclusivity to the account also which customers love. Remember to hashtag your special-offer photos with a related hashtag such as #promocode.
4. Go behind-the-scenes. Show your customers what happens at your company by posting snapshots of employees as they work, for example putting orders together or if it is a fashion brand, perhaps behind the scenes shots of a photo shoot with models.
5. Use hashtags strategically. This can connect your brand to what is trending in broader communities of potential customers. So for example if you are a watch retailer, you could post a photo of one of your products and include the hashtag #fashion and it may allow you to break into potential new customers. Unlike Twitter where overuse of hashtags is both frowned upon and constrained by character limit, Instagram allows up to 30 per post. However research does seem to suggest that 5 hashtags works best in terms of interaction. Webstagram is a useful resource to find out what the most popular hashtags are of the moment ie hashtags you can join with your content.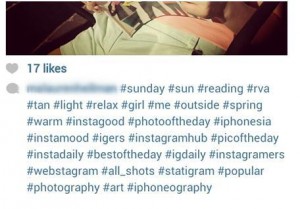 6. Create a brand personality. Instagram opens up opportunities to showcase a brand's personality in a few ways; it can act as a live stream of events (a product launch for example), as well as giving a 'sneak peek' at the behind the scenes of new season collection. For a watch retailer you could, for example record a short video of the upcoming new collection from a manufacturer by flicking through the manufacturer's catalogue in an Instagram video. This engages consumers in new ways, creating a more personal relationship with followers.
7. Show followers how to 'use' your products. If the product has a function you can promote (appliances, for example), leverage it through the video function of the Instagram app. It is important to extend your brand beyond what you are selling as well. It is all about being creative; eg if you sell cookware, post a recipe and incorporate food into your Instagram photos. If you are selling fashion or jewellery, showcase photos on how to wear and style the pieces. As an example for a dress retailer, you could suggest shoe options for a particular outfit. Subtlety is key – it is all about engaging in users' dialogue and showcasing a product in a unique, organic way that creates intrigue.
8. Make it 'easy' for followers to buy. Include your contact details ie website in your bio and consider including it as a rule across all posts (remember no text limit constraints). Include product codes in the caption for each image. Clothing retailer River Island (@riverisland) implements this well. They actually use the 'location' section of the Instagram post to include said product codes (see red arrow on below image).This makes it easier for the potential customer to buy the product online (or even offline – you could phone the store with the product code).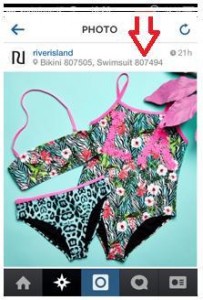 Instagram Marketing
Instagram is a good marketing opportunity for certain brands but it definitely requires substantial time and effort in order to build a community. For specific brand types in the fashion / jewellery / certain auto sectors (B2C in general) it is practically a necessity to have a presence there.
There is still huge growth in this social network as younger users continue to adopt to it worldwide and there are definite opportunities to be had on Instagram in getting a brand/product noticed and as a result build a loyal customer base, drive traffic to a website etc. As with any company investment into building a presence on a social platform, it is vital that the return on investment is tracked and measured to ensure it is a worthwhile exercise. Analysing traffic through your Google Analytics account will show whether your investment in this platform is driving traffic and ultimately sales.