Hotel PMS Integration
Our channel managers implement seamless integration of central reservation systems for hotels.
We know that your hotel's Property Management System / Central Reservation System is the lifeblood of your business. Our channel manager and booking engine integrate without friction with your PMS/CRS to ensure that your PMS and all channels are always exact in real time. Below is a list of PMS/CRSs that we have already worked with but we can combine our system with practically any hotel central reservation system.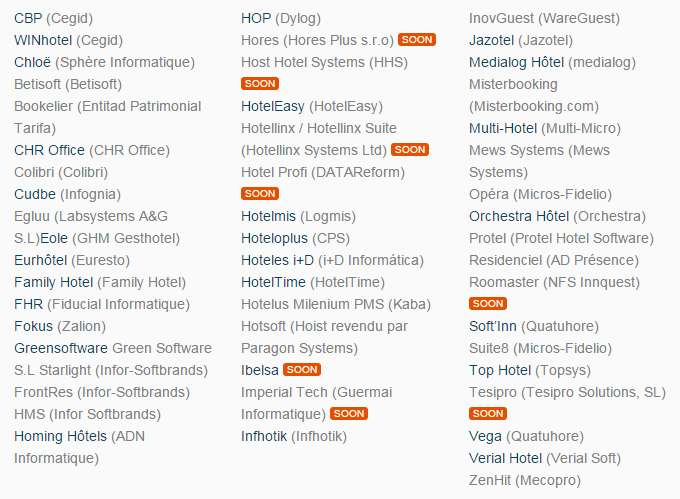 Call DPFOC USA today to discuss how we can work with your Hotel PMS to drive profitability!